Work With Thomson Dairies
Thank you for interest in working with Thomson Dairies. We are always on the look-out for new talent and skilled individuals. As our business grows, we seek to recruit individuals who are passionate about their role within our business.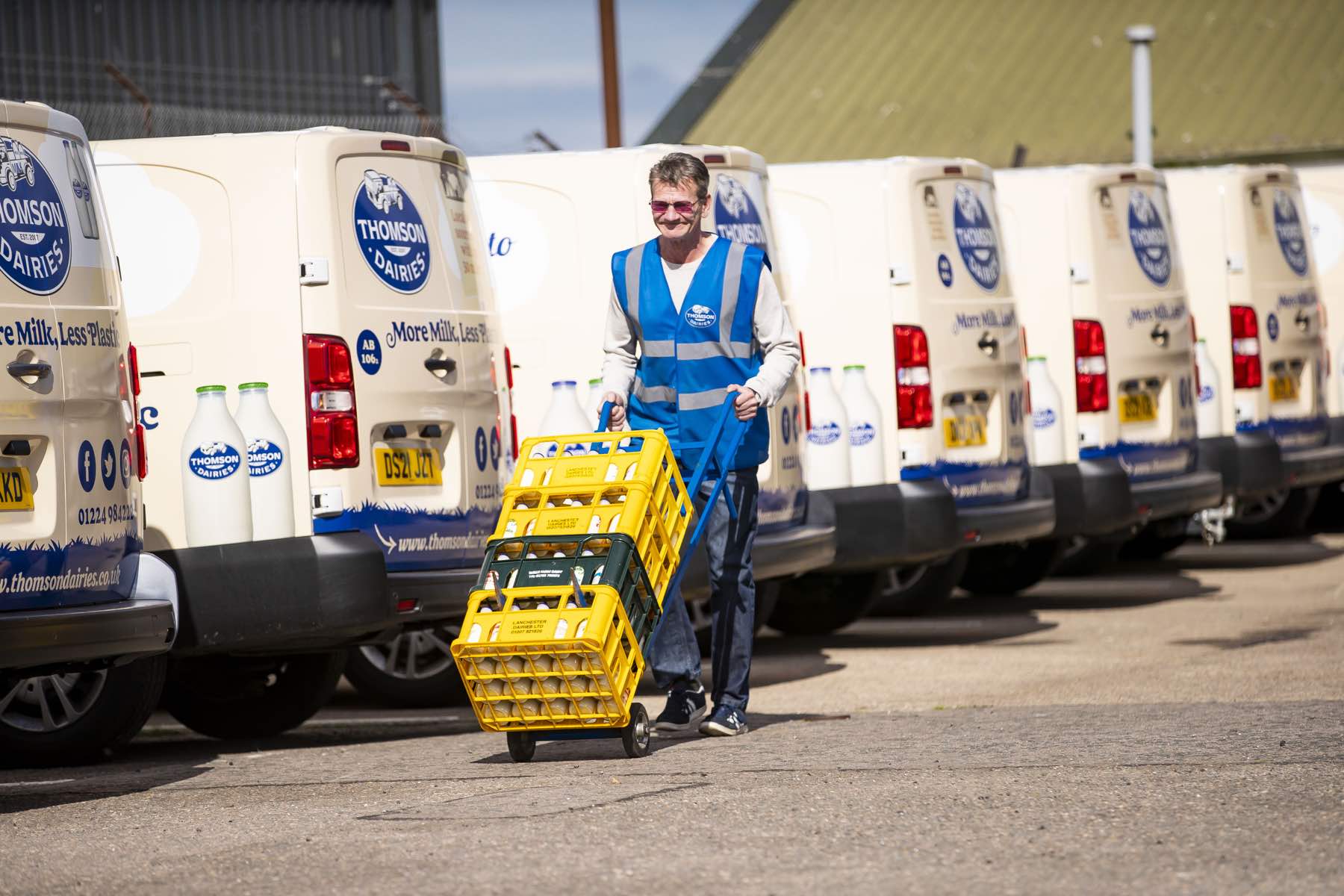 Within this role you will cover 2 areas one on a Monday/Thursday and the other on the Tuesday/Friday and its the same route all the time so once you learn the route its a enjoyable and straight forward job.
4 nights per week (Sunday, Monday, Wednesday, Thursday) start at 11pm finish at 7am
The Role:
Report to the depot supervisor, the main responsibilities and functions of this role include
Night shift delivery of milk and dairy related products to regular residential customers.
The loading and unloading of Company vehicles
Keeping vehicle clean and tidy daily
The Requirement Essential.
Strong organisational skills with professional and clear communication skills
Experience of delivering high levels of customer service
Positive attitude possessing high levels of commitment, motivation and flexibility
Have an eye for detail to ensure accuracy precision & Good time keeping skills
Comfortable with working night shift is essential
Ability to operate on own initiative
Full UK driving licence with no more than 6 points
Experience of the dairy industry or similar multi drop delivery would be an advantage but not essential
Full training will be provided to any successful candidates, training will consist of one of our experienced round supervisors
Full-time between 28/32 hours per week all depending on individuals speed of delivery
As one of the leading dairy companies in Scotland, Thomson Dairies ltd offers a variety of opportunities for employees to grow and make themselves future leaders of the profession, Thomson Dairies ltd also offers a dynamic work environment in order to encourage employees to contribute optimally, and at the same time is able to learn new experience and knowledge through the company training programs.
Job Types: Full-time, Permanent
Salary: £100.00 per day
Job Types: Full-time, Permanent
Salary: £100.00 per day
Apply Now
Opportunity to work for your local family dairy bringing back glass bottles of milk to doorsteps across the area and supporting local farmers in the process.
What a job opportunity this is:
You will be partly responsible for bringing back the local milkman & reducing single use plastic going to landfill in your area, and we will even pay you for it.
£400 per week basic + Uncapped Commission. Starting at 1pm Finish at 8pm Monday to Friday, we also offer overtime at the weekend.
Thomson Dairies is an established and expanding family Dairy we specialise in doorstep deliveries of milk in reusable glass bottles which reduces single use plastic we also offer lots more unique dairy products.
We are looking to recruit energetic field agents for our growing family business.
You will be required to sell the benefit of having a milkman or woman deliver milk and other products to customers homes in time for breakfast with our Doorstep delivery service.
We offer great rates of pay, Top Bonuses and opportunities to Achieve Promotion within our growing company.
Training and learning about our full range of products will be provided as this is an essential part in the role.
The job will involve direct customer engagement, candidates will be required to work outdoors and successful applicants will have the opportunity of becoming a team leader or area supervisor responsible for their own team and area, with the added benefit of earning extra as the team increases. If you feel that you are the type of outgoing person who can confidently hold down a conversation and present yourself in a professional manner then this could be the opportunity for you some of our best canvassers started with no experience and with a bit of training and mentoring they very quickly became great at the job.
The role;
Be a key ambassador for the business
Door-to-door sales
Ability to sell the benefits of doorstep milk deliveries
First point of contact providing a high standard of customer service
Demonstrate strong product knowledge ensure all customer queries can be answered
Promoting company brand image positively
About You;
Strong desire to learn new skills
Strong self-management skills
Excellent customer service skills
Previous experience in a sales role would be an advantage but not essential
Job Types: Full-time, Permanent
Interviews will be starting immediately so get in quick and be part of our team.
Job Type: Full-time
Salary: £400.00-£1,100.00 per week
Apply Now