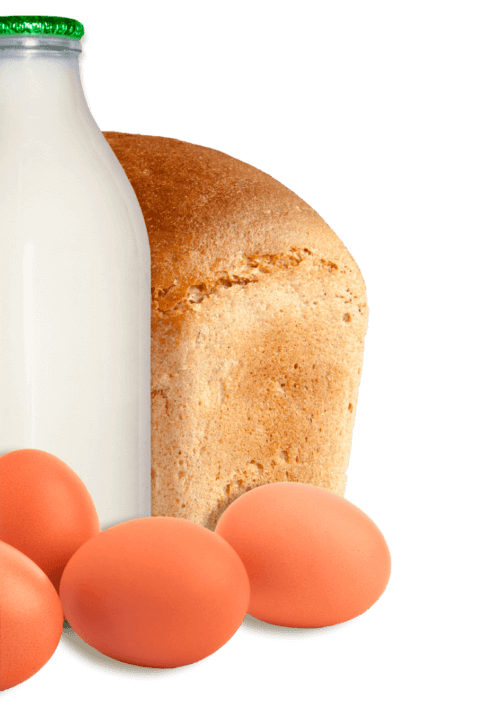 From our family to yours…
Check what's available in your area by ordering now. Enter your postcode below: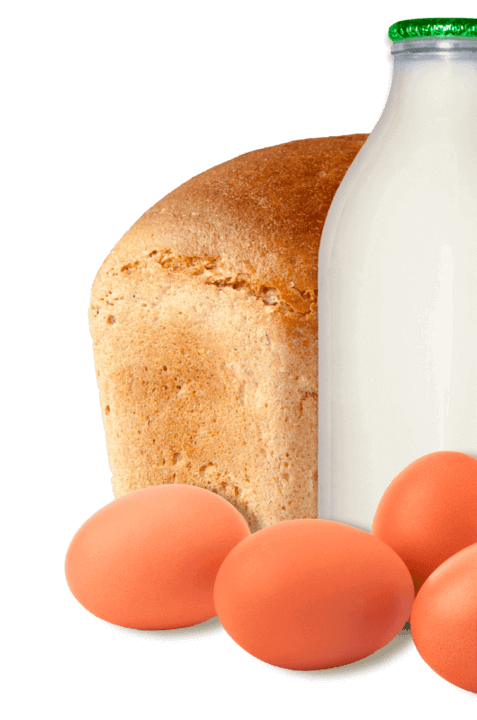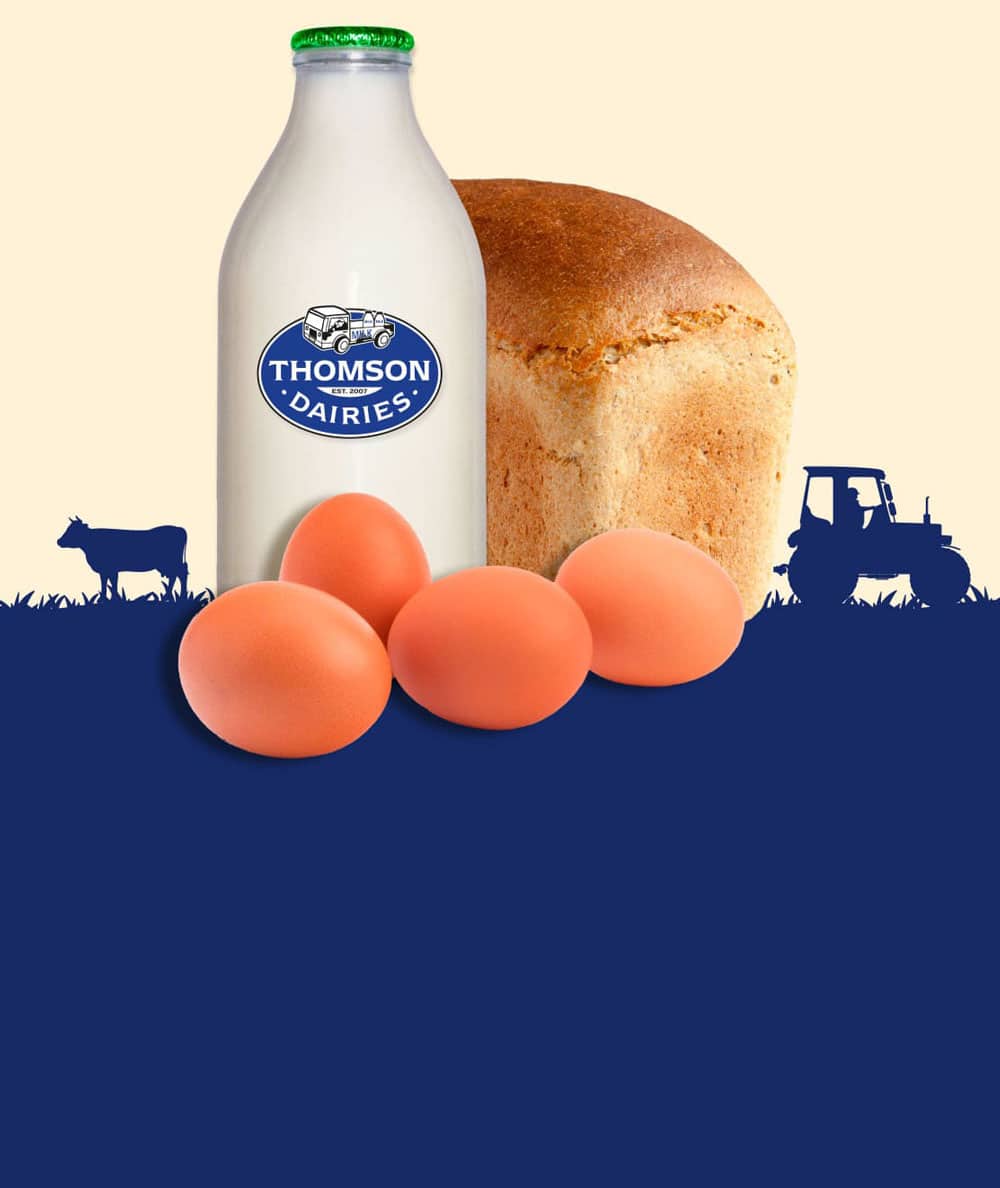 Fresh local produce – delivered to your door
More milk, less miles
All of our milk is sourced from within a 30-mile radius of our dairies, and delivered straight to your door.
Thomson Dairies, a family business and we believe it is those strong family values that help us provide an excellent level of customer service. We have a wide range of fantastic products available. Check out the areas we cover below and set up your delivery today.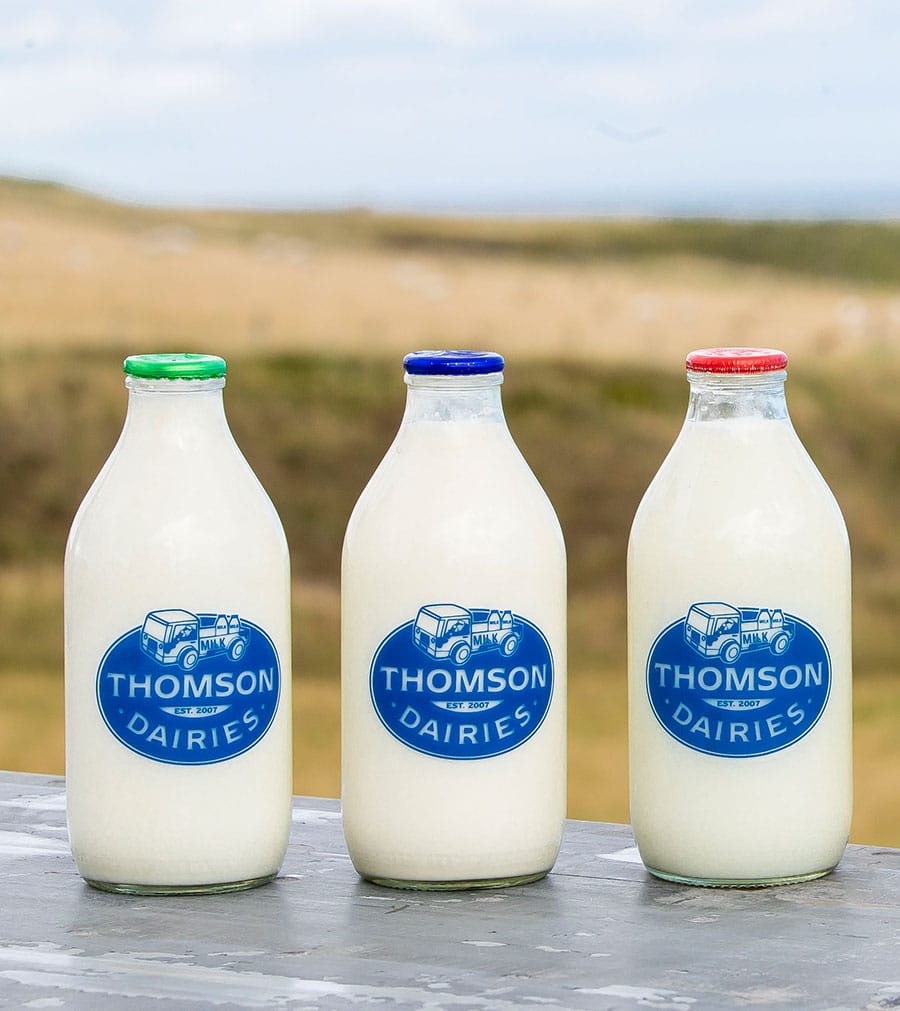 Just a cluck away! https://www.youtube.com/watch?v=-4xIPLghk54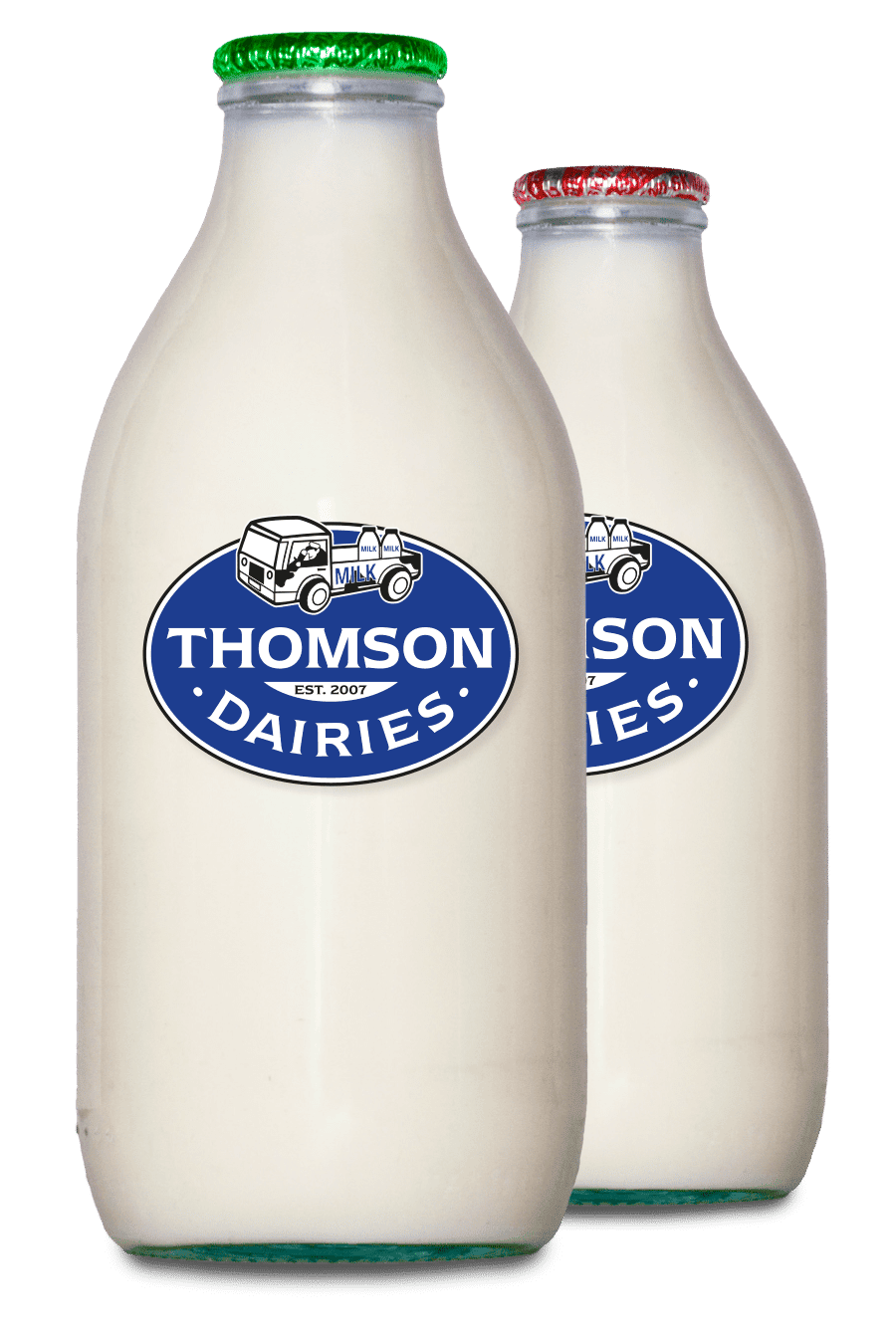 We offer standard, organic & free range and oat milk, as well as fruit juice, free range eggs, bread and more.